I'm working with quite a large network (600k edges, 10k nodes) that I am visualizing using the draw_hierarchy() function below. I want to add node labels, but when I do that, something strange happens: some of the labels are blurry, while others are readable. Has anyone else encountered this?
This happens even if I plot in PDF (or SVG) and even if I specify very high output_size. I've created files with output_size of 10,000x10,000 and produced gigabyte-large figures, but still the labels are blurred. It seems that some labels get down-sampled to bitmap format with low resolution and are not printed as vector graphic as intended. Does anyone know how to fix this and/or how to increase the minimum resolution for the down-sampling? I would be okay with the downsampling to bitmap as long as I can increase the resolution to make the labels readable.
The down-sampling seems to happen for other elements of the plot too: see how the arrows and lines pointing to the nodes are blurred too? Note: this is a screenshot of a 1GB PDF.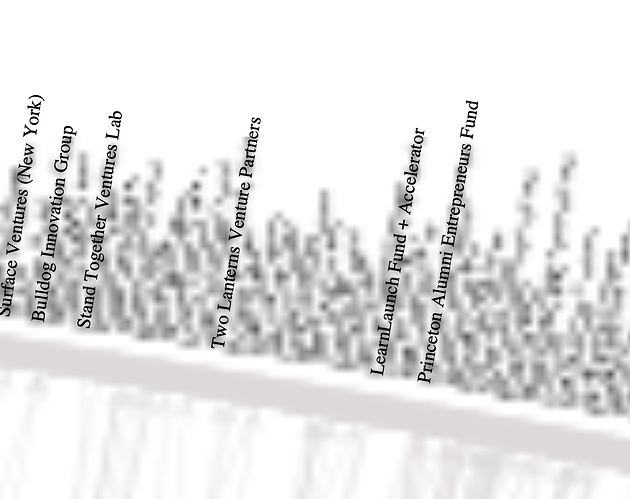 state.draw(vertex_text=s0.b,
           bg_color="#ffffff",
           edge_pen_width=prop_to_size(g.ep.weight, 0.0, 3, power=1, log=True),
           output_size=(600,600),
           hvertex_size=10,
           hvertex_color="#000000",
           hedge_pen_width=1,
           hedge_color="#9a9a9a",
           output="../FIGURES/output.pdf")